Going to the beach is amazing, and, obviously, the beaches that make up the Emerald Coast are some of the best beaches around. It is a shame to not use them day AND night! Next time you're in Walton County, you should try having an evening bonfire on the beach!
Here is my guide to having a beach bonfire on the Emerald Coast!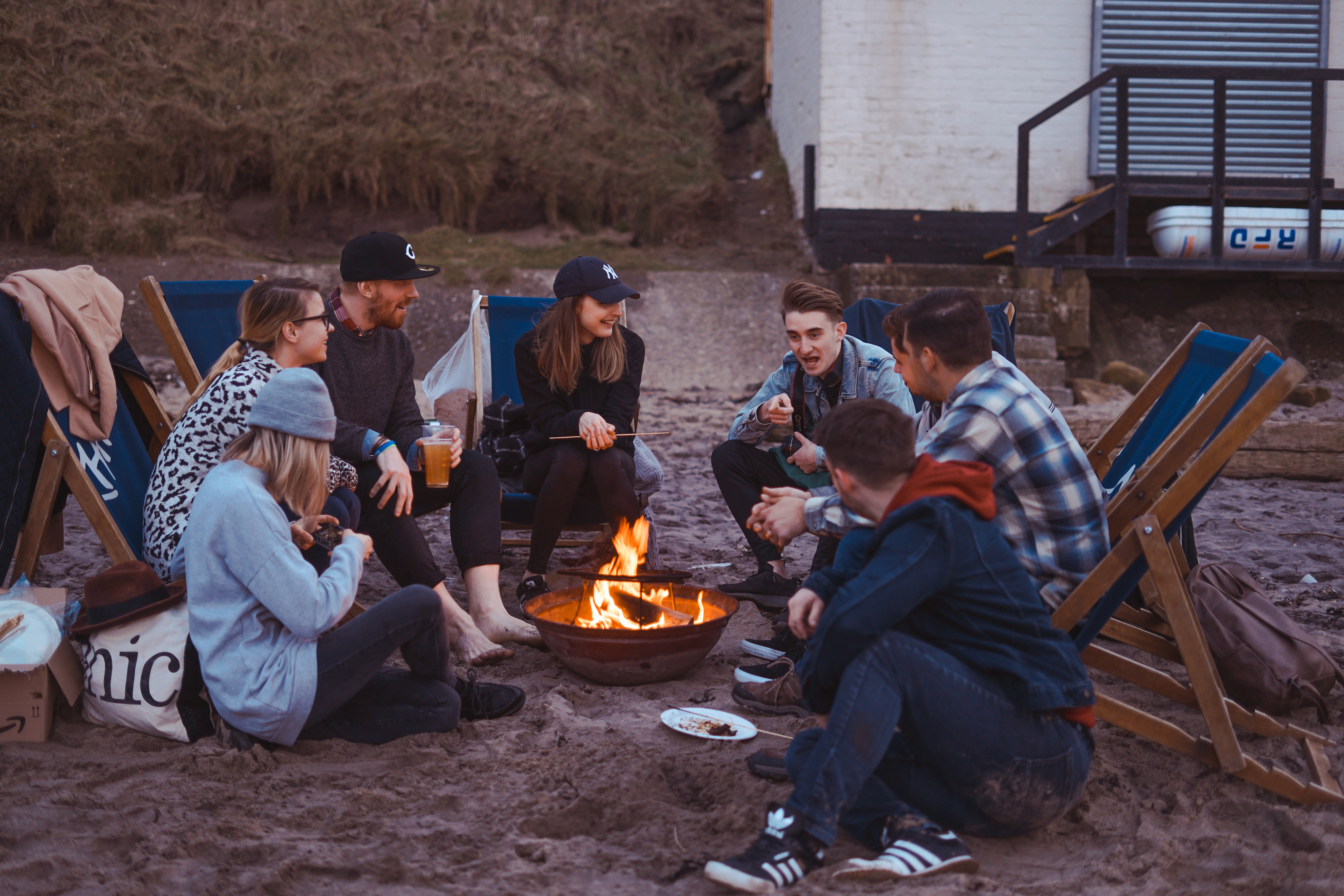 If you're planning on having a beach bonfire while you're in town, then the first thing you need to do is learn the rules.
In Okaloosa County (which includes Destin!), fires are strictly prohibited on the beach. In nearby Walton County, however, it is legal to host a beach bonfire- as long as you follow the rules. Bonfires must be on public beaches. They can also be on private residences if you get the written permission of the landowner.
You also have to get a permit. Permits can be obtained at South Walton Fire District (911 N County Highway 393 in Santa Rosa Beach, Florida). If you have a PayPal account set up, then you can also call them at 850-267-1298 to get your permit in advance. Permits cost $50.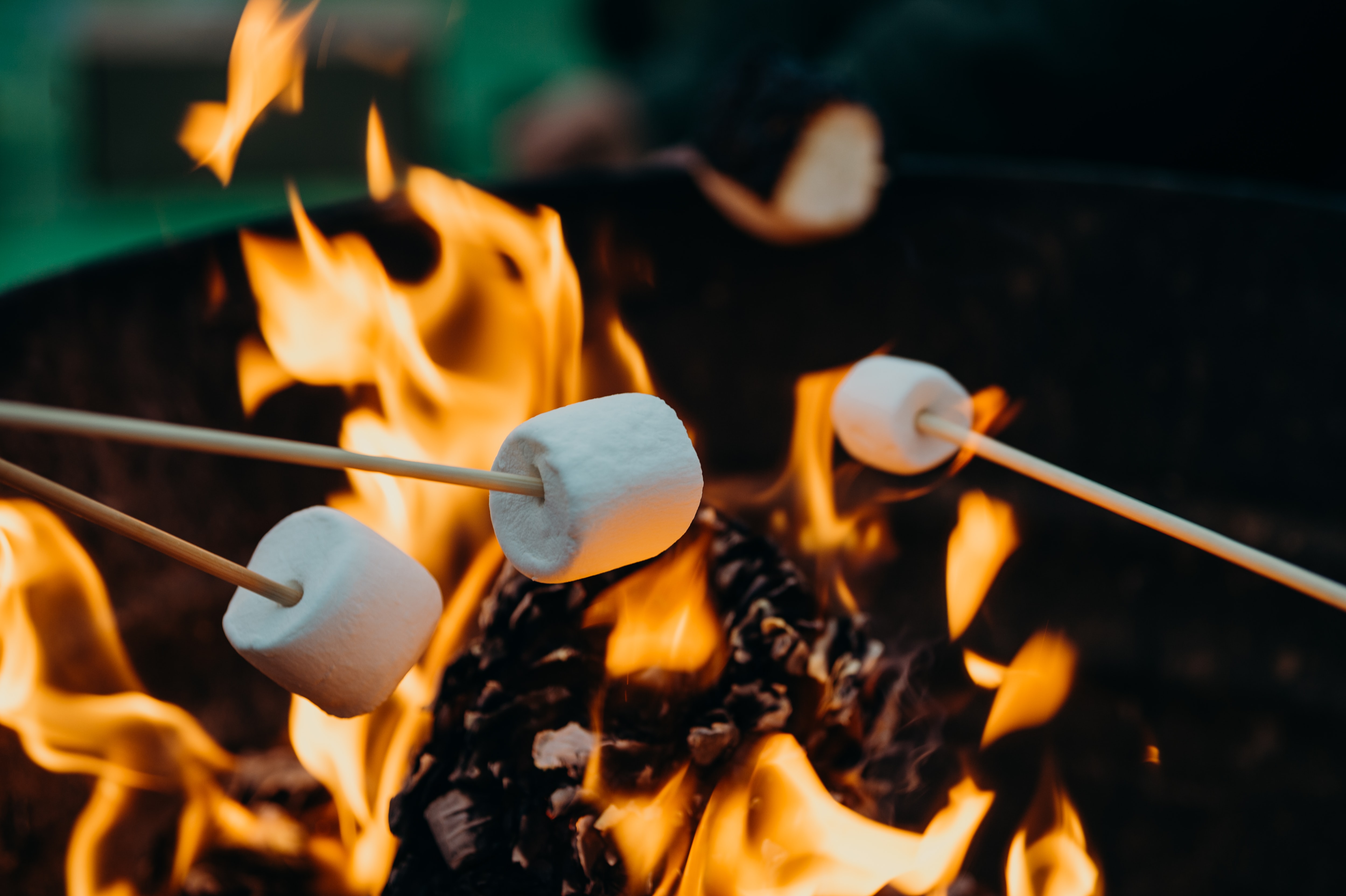 When you build your fire, you must build it in a contained metal fire pit that is no larger than 4 feet in diameter and has an attached bottom. You cannot light the fire directly on the sand. Bonfires must be built 100 feet away from habitable structures, 200 feet away from sea turtle nests, and 50 feet away from vehicles, roads, and plants.
When you're ready to go home, all ashes and materials should be wet with water and removed from the beach. Do not bury your ashes.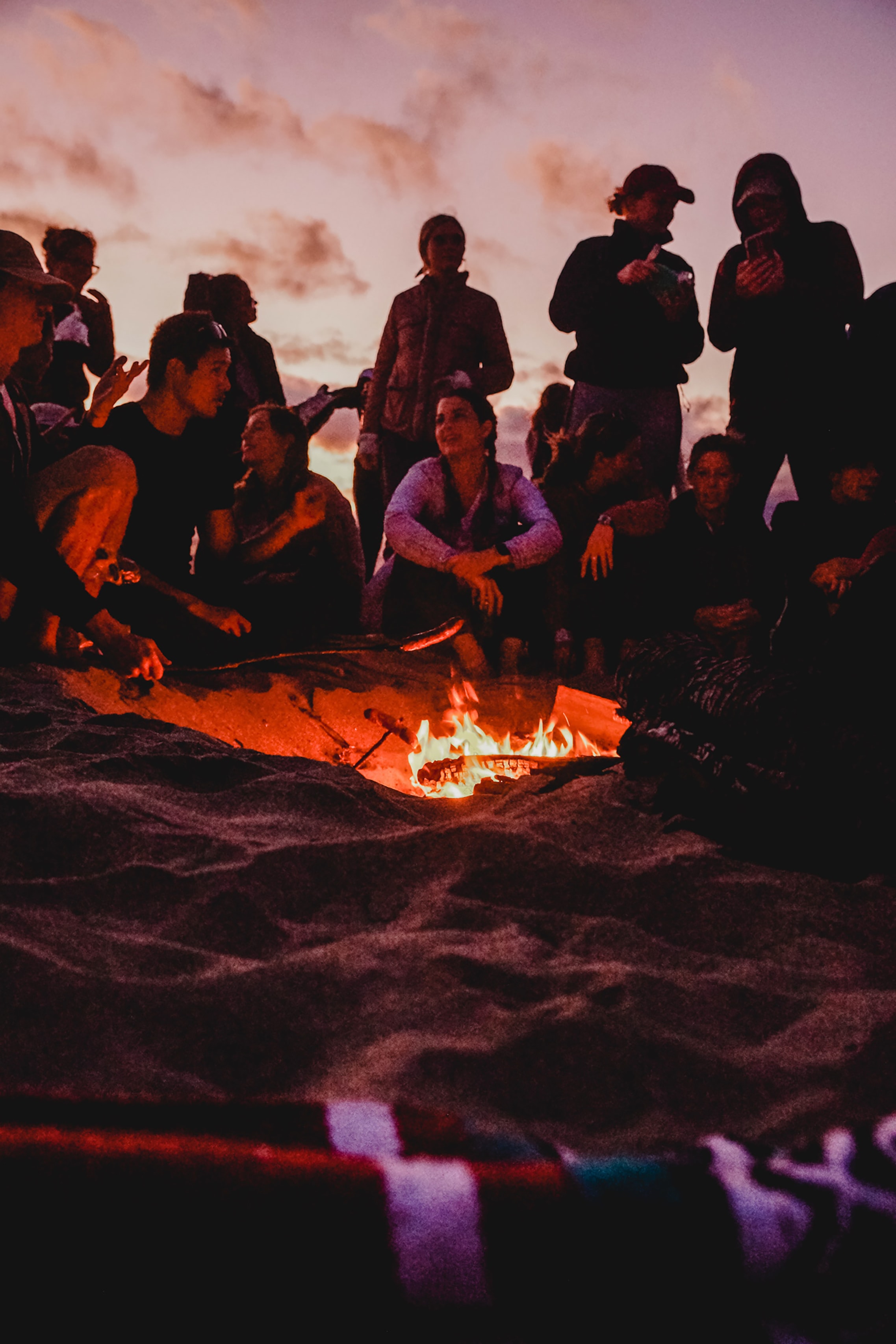 Now that you know the rules, we can move onto the fun part!
When you're packing for your bonfire, there are a few key things to remember to bring. Food is a big one! For entrees, you can bring anything from a picnic dinner to hotdogs to roast over the flames! You'll also want to bring supplies for s'mores, of course.
Bring all of your favorite cold drinks! Both alcoholic and non-alcoholic drinks are allowed as long as they are not in glass containers. You'll want to make sure you have plenty of drinking water ready to wash down your delicious food.
You'll also want to bring something to sit on. Towels and blankets work, but foldable chairs are great!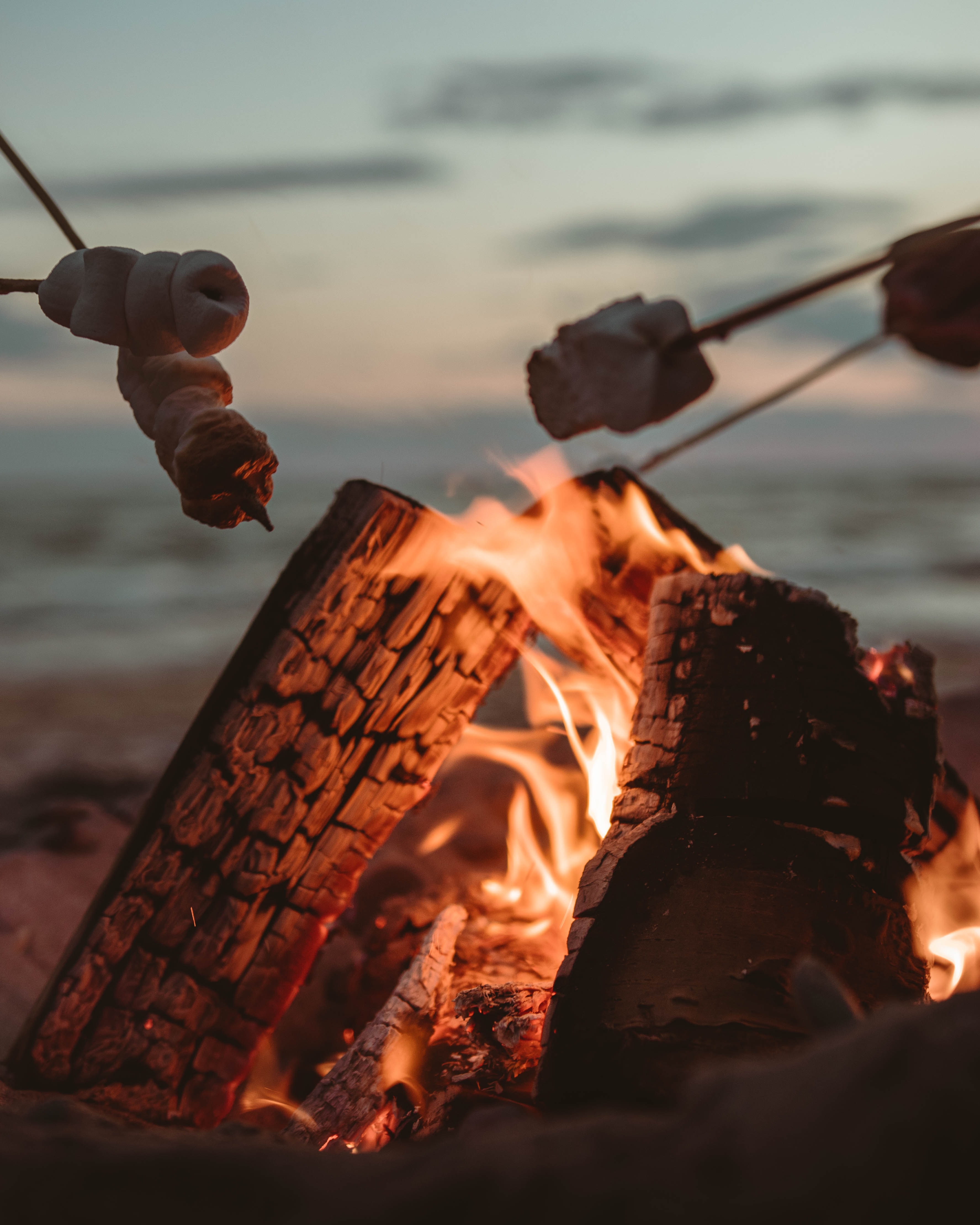 Firewood is important. You can usually find it at Walmart, but you may find it in other spots if you keep a lookout for it! Bring plenty of firewood to make sure that you don't run out in the middle of the fun.
Other items that I suggest bringing are wet wipes, paper towels, and trash bags. A bucket or two is nice to have on hand for when you need something to carry water to the fire with at the end of the night.
What are your favorite bonfire tips and tricks? Tells us in the comments!