One of the biggest draws to 30A is the awe-inspiring coastal beauty. One of the best ways to take in the gorgeous views and refreshing sea air is by traveling around town in a Tuk Tuk. These unique little vehicles are modified versions of traditional rickshaws. They are convenient, eco-friendly, and fun!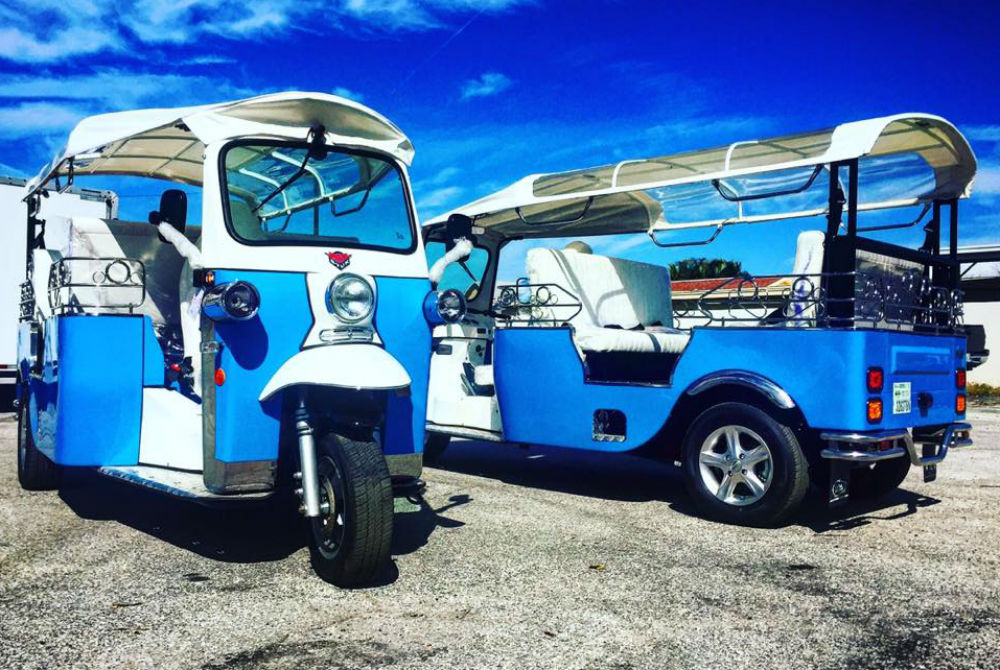 Photo from https://30a.com/tuk-tuk-30a/
Each Tuk Tuk is equipped with seat belts, color-changing lights, bluetooth speakers, and streaming music. They fit six passengers (not including the driver!) and operate quietly in order to enable easier conversations between passengers. Additionally, they are eco-friendly, so they do little to no damage to the local ecosystem!
To ride in a Tuk Tuk, it costs $5 to start, plus $1 per minute. The average ride costs $15. Costs are per Tuk Tuk- not per passenger, so multiple passengers can divide costs accordingly. To access rides, download the Tuk Tuk 30A app, or book through their website.
Looking for more than just a ride? Try one of Tuk Tuk 30A's special tours! They offer brew tours, brunch tours, sightseeing tours, and distillery/brewery tours. These tours are perfect for seeing 30A the way that locals do.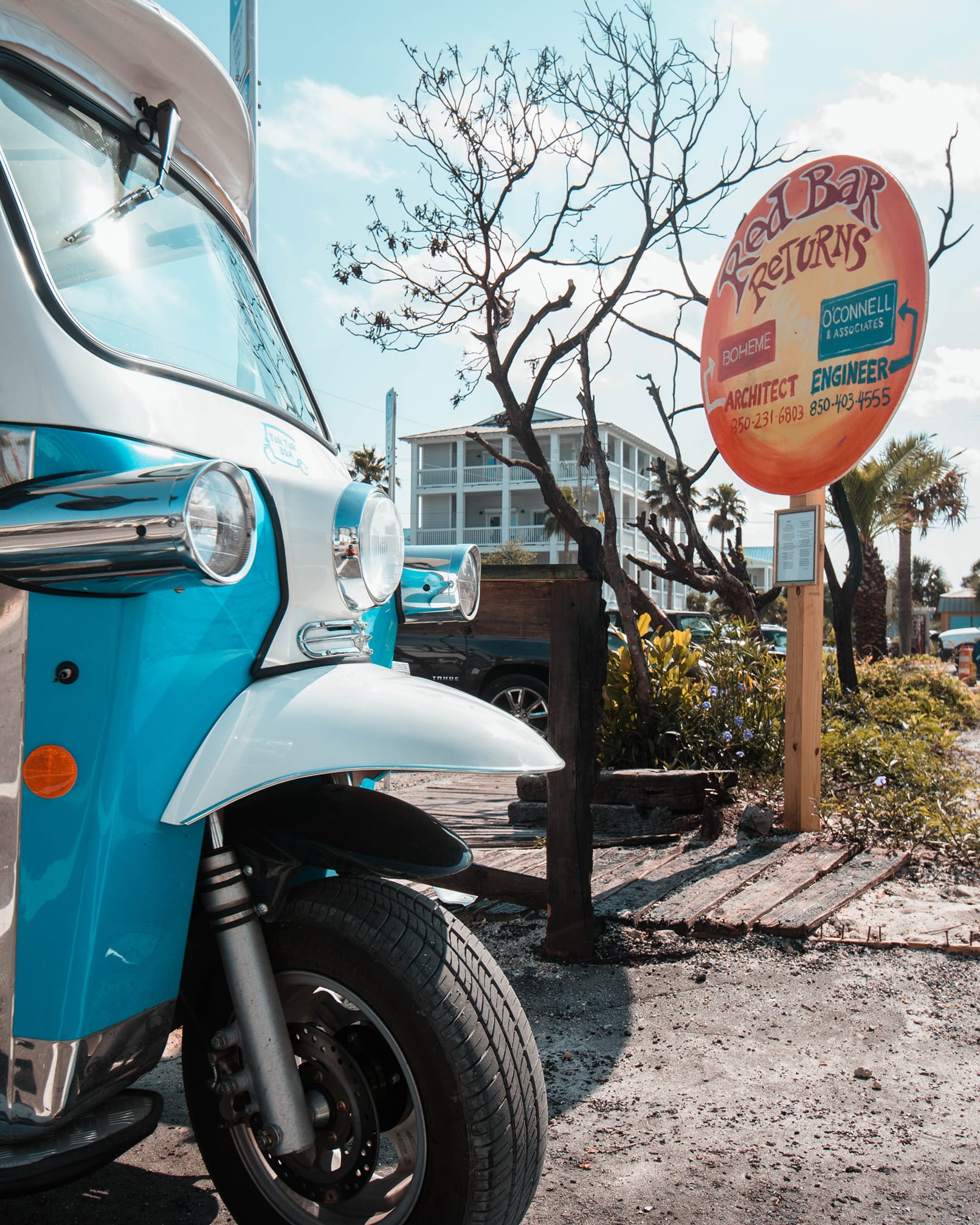 Photo from https://www.facebook.com/tuktuk30a/
Imagine being on the coast of Florida, driving along the water with the sun on your face and the wind in your hair, singing along to your favorite songs in the back of a baby blue Tuk Tuk! What could be more exhilarating?